Over-the-counter drugs
Jungwoo Anshim Solution
JungWoo Pharm Co., Ltd.
Ingredient : Rehmannia Radix Recens, Ginseng, Scrophularia Root, Salvia Miltiorrhiza Root, Polygala Root, Platycodon Root, Poria, Schisandra Fruit, Angelica Gigas Root, Asparagus Tuber, Liriope Tuber, Thuja Seed, Zizyphus Seed, Coptis Rhizome
Appearance : Light brown liquid in aluminum foil pouch or brown glass bottle
Efficacy‧Effect : Insomnia, anxiety, nervousness, thirst, palpitations, shortness of breath, neurasthenia, amnesia, chest tightness and fever
Dosage : Adults take 1 sachet or 1 bottle once a day between meals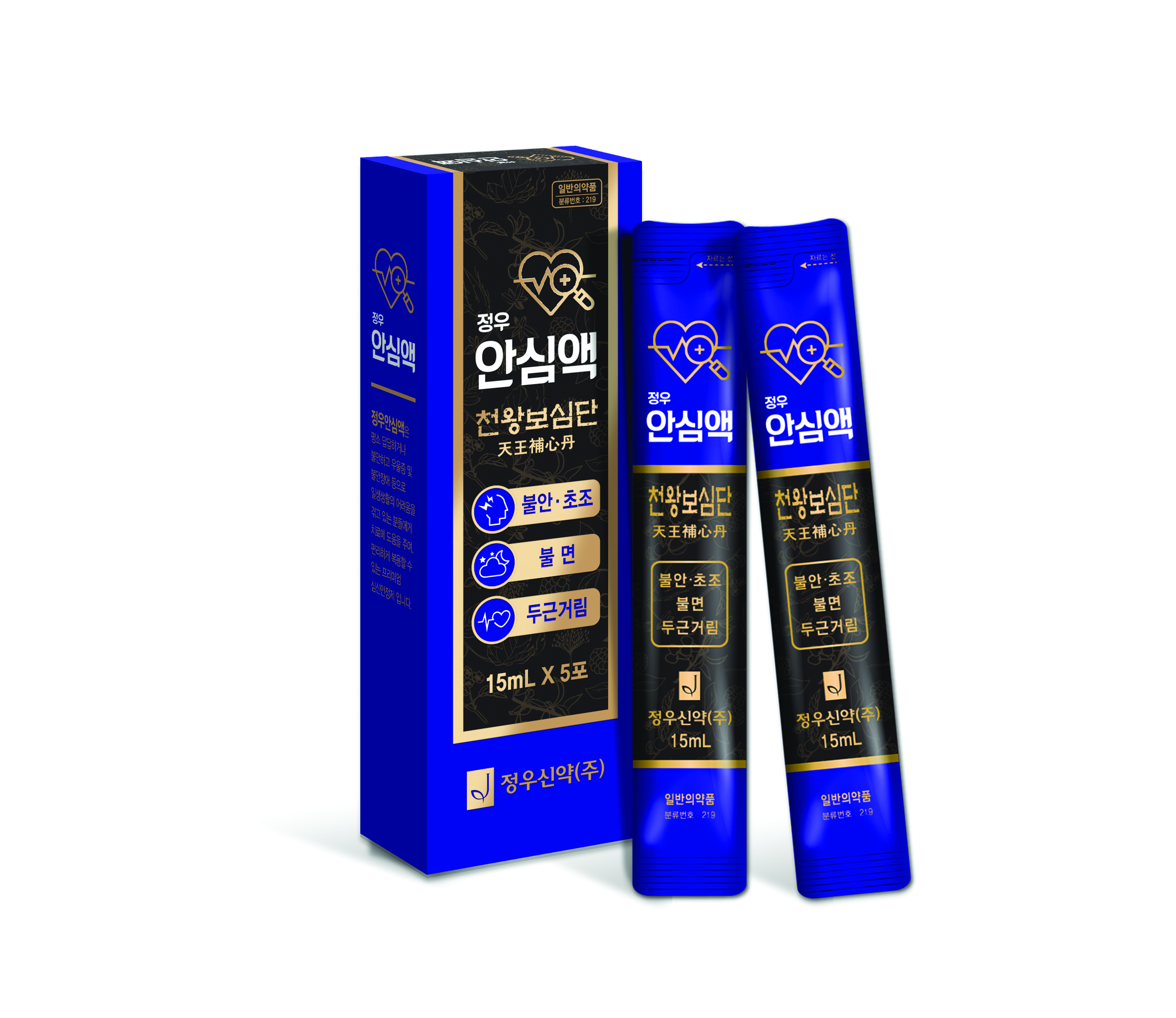 Information
Jungwoo Anshim solution is used for the symptoms of panic disorder caused by anxiety and insomnia caused by modern people's stress.
It is based on the prescription of the Chunwangboshimdan and it is good for the heart and calm down your mind and body.
Anshim solution is a sedative for sleeping that can be improved with oriental medicine (herbal medicine) fornulations.