Over-the-counter drugs
Ssangpaewon Solution
JungWoo Pharm Co., Ltd.
Ingredient : Cinnamon Bark, Ephedra Herb, Ginger, Jujube, Licorice, Peony Root, Pueraria Root
Appearance : Dark brown liquid in a pouch
Efficacy‧Effect : Cold, cold, headache, stiff shoulder, muscle pain, hand and shoulder pain
Dosage : Adult – Take 1time 1pack(1dose) 3 times a day before meals or between meals.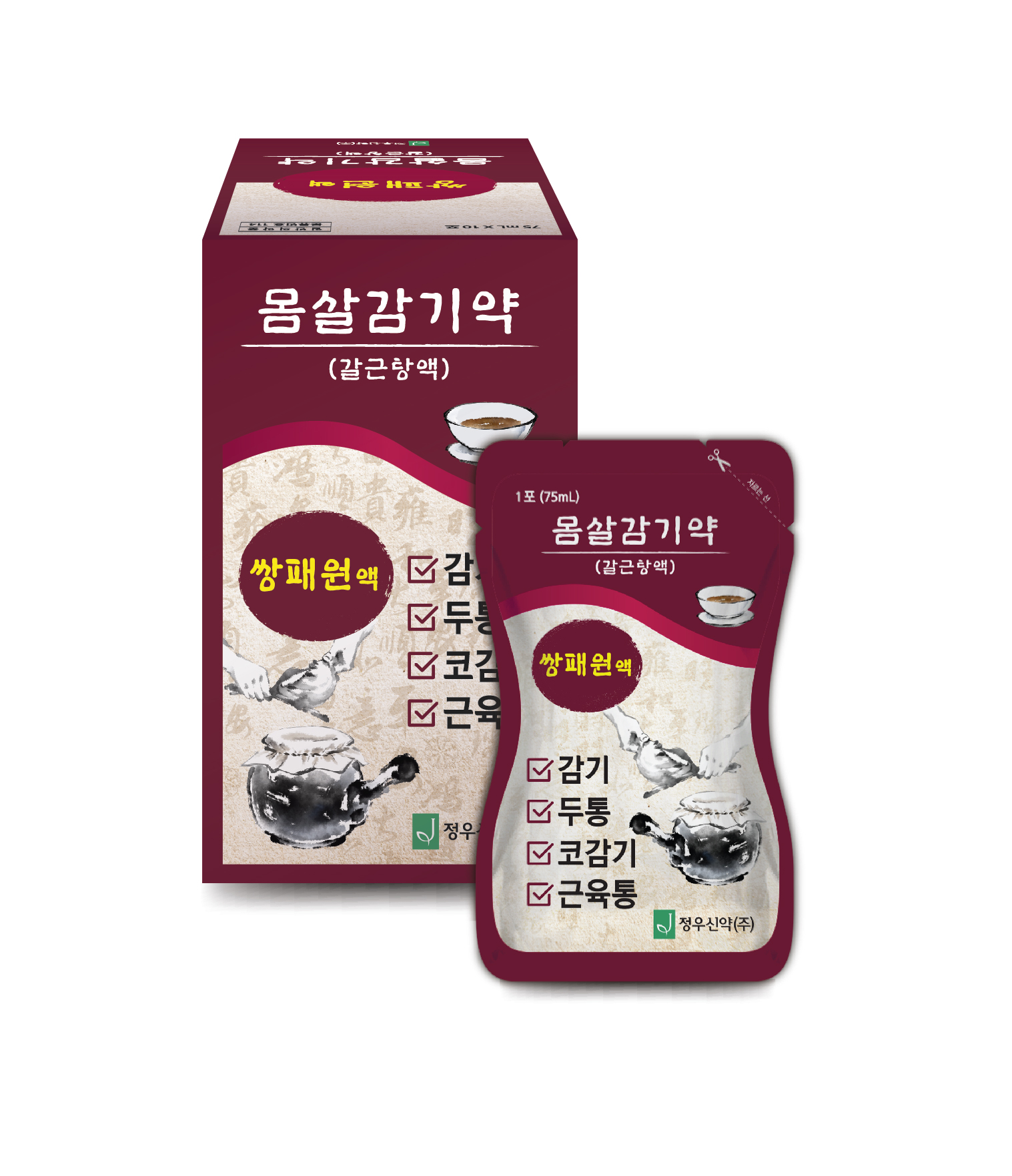 Information
Ssangpaewon solution is an oriental herbal medicine cold medicine, and it compensates for the weakness of the existing antibiotics made of western medicine ingredients such as stomach weakness and abdominal bloating, so you can take it with confidence as it has few side effects and is not resistant or habit-forming.